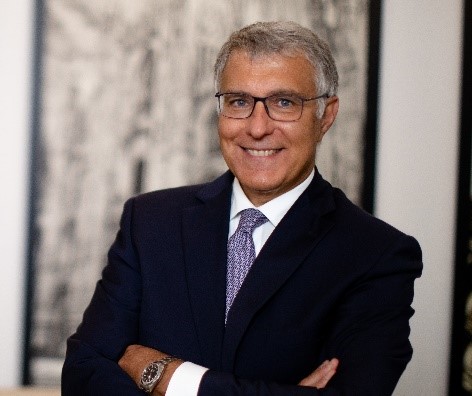 Mr. Alessandro D'Oria has been appointed as Chief Executive Officer (CEO) and Member of the Board of
Directors of Intesa Sanpaolo Bank Albania in September 2021.
Earlier in his 35-year long and extensive banking career Mr. D'Oria held the position of Head of Regional
Director of Milan and province of Intesa Sanpaolo – Banca dei Territori, where he managed approximately
400 branches and 5,000 employees to serve 1.2 million customers. Other positions held by Mr. D'Oria were
Head of Area Puglia of Banca dei Territori Division, Intesa Sanpaolo managing 200 branches coordinated
and 2,000 employees; previously Area manager in several Italian regions – Banca Intesa Group: Puglia,
Calabria, Campania, Friuli Venezia Giulia, Lombardy.
During his career, Mr. D'Oria has held the position of Deputy Chairman of ABI Lombardia (ABI – Italian
banking association) and Chairman of ABI Puglia – the Italian banking association – and Member of local
Chamber of Commerce, representing banking and insurance sectors.
Mr. D'Oria received his Economics and Corporate Organization Degree from University LUM – Libera
Università Mediterranea.